By umicca |
19
September 2023 |
0
Comments
Quality Matters: A Guide to Choosing the Right Yoga Mat Wholesale
Yoga is not just a physical exercise. It's a mental and spiritual journey that connects you to your inner self. But a successful yoga practice also depends on the right gear, and the most important gear is the yoga mat. When it comes to yoga mats, quality matters. The right mat can provide support, comfort, and stability. On the other hand, a poor-quality mat can ruin your practice. In this guide, we will talk about why quality matters when it comes to yoga mats, how to choose the right mat for your practice, and where to find the best yoga mat wholesale deals in the market.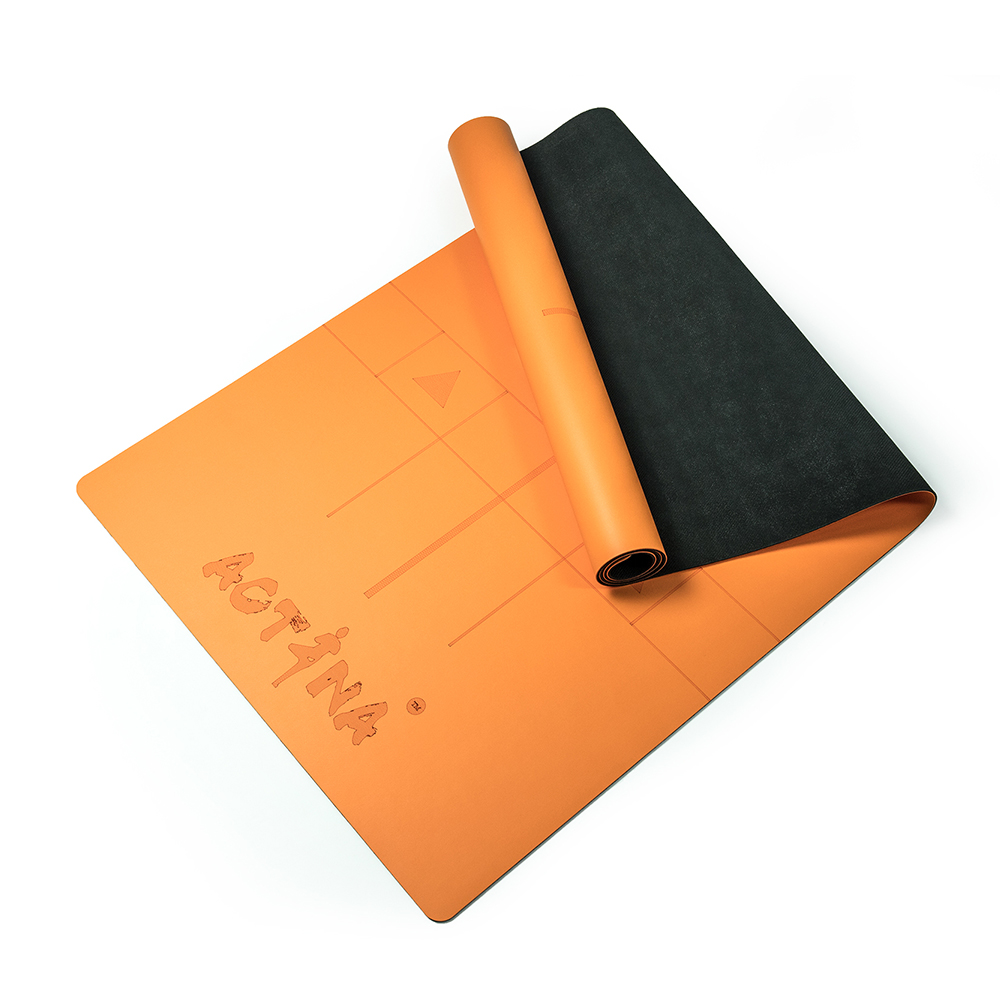 1. Why Quality Matters
Not all yoga mats are created equal, and not all mats are suitable for all types of practices. A high-quality yoga mat provides the right amount of cushioning without sacrificing stability. It should also provide enough grip to keep you from slipping, but not so much that you can't easily transition between poses. Moreover, a good yoga mat should be durable, easy to clean, and eco-friendly.
You may find cheap yoga mats online or at a nearby store, but it's important to keep in mind that these mats are usually made of low-quality materials that can be harmful to both your health and the environment. Vinyl, PVC, and other plastics are commonly used in cheap mats, and they can emit toxic chemicals that can cause skin irritation, allergies, and respiratory problems. They also have a short lifespan and may end up in landfills, contributing to the pollution of our planet.

2. How to Choose the Right Yoga Mat
When looking for a yoga mat, there are several factors to consider. First, you need to decide what type of practice you will be doing. If you're doing a gentle, slow practice like Yin Yoga, a thicker mat with extra cushioning may be more suitable for you. However, if you're practicing more vigorous styles like vinyasa or hot yoga, a thinner mat with more grip may be a better option.
Another factor to consider is the material. Natural materials like rubber, cork, or jute are eco-friendly and provide good grip and durability. However, they may come with a higher price tag. If you're on a budget, you can opt for mats made of TPE or PER, which are synthetic materials but are free of harmful chemicals.
Lastly, make sure to check the dimensions of the mat. The standard size for a yoga mat is 68" x 24", but taller or bigger people may need a longer or wider mat for more comfort and stability.

3. Where to Find the Best Yoga Mat Wholesale Deals
If you're a yoga teacher or studio owner, buying yoga mats wholesale can be a cost-effective solution to provide high-quality mats for your students. However, not all wholesale deals are created equal, and it's important to find a reputable supplier that provides good quality mats at competitive prices.
One of the best places to find yoga mat wholesale deals is on Alibaba, the largest online marketplace for business-to-business transactions. Alibaba offers a wide range of yoga mats from different suppliers, so you can compare prices and quality and choose the best option for your needs.
Another platform to check out is Umicca, a yoga gear manufacturer that focuses on eco-friendly and high-quality products. Umicca offers customized yoga mats made of natural rubber or TPE, with your logo or design printed on it. You can order in bulk and get a discount on the price, and the mats come with a one-year warranty.

4. How to Take Care of Your Yoga Mat
Once you've found the perfect yoga mat, you want it to last as long as possible. To do that, it's important to take good care of it. Here are some tips on how to clean and maintain your yoga mat:
- Clean your mat after every use with a mat cleaner or a mixture of water and vinegar
- Air dry your mat, avoid direct sunlight or heat
- Store your mat in a cool, dry place
- Avoid using harsh chemicals or abrasive materials that can damage the surface of the mat

A quality yoga mat is not only an accessory; it's an investment in your practice. By choosing the right mat for your needs and taking good care of it, you can enhance your yoga experience and stay safe and comfortable during your practice. When looking for a yoga mat, keep in mind the factors we discussed above, and don't compromise on quality to save a few bucks. And if you need to buy yoga mats wholesale, remember to choose a reliable supplier like Umicca that provides eco-friendly and durable mats at a reasonable price. Feel free to contact us on What's app: +8618027546395 or E-mail: [email protected]. Namaste!
Leave a Reply
Your email address will not be published.Required fields are marked. *