By umicca |
09
August 2023 |
0
Comments
Enhance Your Yoga Practice with UMICCA's Yoga Strap
Yoga is a popular form of exercise that impacts our physical and mental well-being. It can be practiced by people of any age and fitness level, and it is a great way to relieve stress and maintain a healthy lifestyle. As a yoga enthusiast, you may have heard about
yoga straps
. A yoga strap or yoga strap belt is a versatile tool that can be used for a variety of poses to deepen stretches and enhance alignment. In this blog, we'll introduce you to UMICCA, a yoga strap carrier that offers high-quality yoga straps to elevate your yoga practice.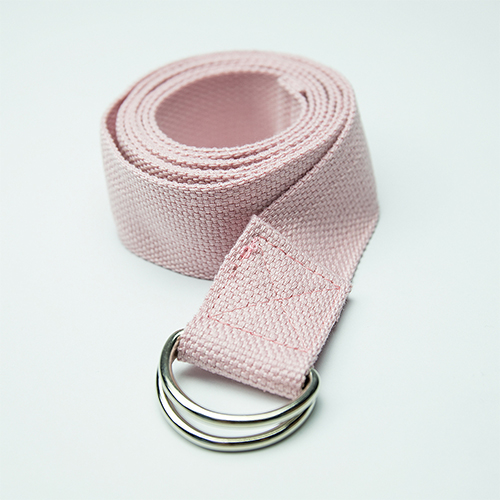 UMICCA is a leading supplier of yoga straps that are designed to meet the needs of every yogi, regardless of their skill level or body type. Our yoga strap is made from durable cotton, which means that it is strong enough to withstand the test of time, and it is also breathable and comfortable to use. The length of the strap is adjustable, allowing you to customize it to your desired length. This feature is especially helpful for people who are new to yoga and may not be flexible enough to reach certain poses.
Our yoga strap carrier comes with a sturdy buckle that is easy to use. The buckle is made from high-quality metal, ensuring that it will not break or become damaged over time. In addition, the yoga strap carrier is lightweight, making it easy to carry around wherever you go. This feature is particularly useful if you like to practice yoga in various locations like parks, beaches, or even on vacation.
One of the most significant benefits of UMICCA's yoga straps is that they can help you achieve deeper stretches. With the help of the strap, it is easier to hold poses for more extended periods, which can have a significant impact on your flexibility. This feature is especially important for people who find it challenging to reach certain poses because of tight muscles or limited mobility.
At UMICCA, we understand that every yogi has different needs. That's why we offer different colors and patterns of yoga straps to complement your personality and mood. Whether you prefer bright and bold colors or more subdued tones, we have something that will suit your style.
In conclusion, UMICCA's yoga strap is an excellent tool for anyone who wants to take their yoga practice to the next level. It is versatile, durable, and comfortable to use, making it an essential accessory for all yogis. If you're interested in purchasing our yoga strap, you can contact us at Tel: +8618924319636 or E-mail:
[email protected]
for more information. With UMICCA's yoga strap, you can deepen your stretches, enhance your alignment, and achieve a more fulfilling yoga practice.
Leave a Reply
Your email address will not be published.Required fields are marked. *